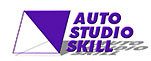 Further evolution of parts

Motor sports racing scenes that I stepped my foot into in 1980's.
I have been continued on my path with motor sports. I lived with road races and the world grand prixes mainly in the home of motor sports racing Europe, and even went to Africa and inlands of China.

As you all know, race scenes have become the stage for new development. In such scenes, our company has been providing the world's great products to Japan.
However, it is only a little different this time. We have been delivering our know-how, which we accumulated through our overseas operations, to Japan. However this time, by utilizing our achievement and data we obtained through our operations in the world, we will deliver our excellent know-how to the world from Japan where manufacturing is one of its strong points.

In race scenes that have changed significantly in the last 20 something years, only the certain factories with enormous funding can obtain special parts. We will bring you the products that are competitive to those parts and will definitely impress those factories.
Company Profile
| | |
| --- | --- |
| Company Name | AUTO STUDIO SKILL Co., Ltd. |
| Address | 115 Yarimizu, Hachioji City, Tokyo, Japan |
| Phone Number | +81 42-676-1144 |
| Fax | +81 42-676-1145 |
| E-mail | info@skill.co.jp |
| Official Web Site | http://www.skill.jp |
| Company Representative | Ken.T.Shimane |
| Capital | 10,000,000 yen |
| Bussiness Area | Worldwide |